Campus
Guide
Takanodai Campus
Kichijoji Campus
Shinjuku Satellite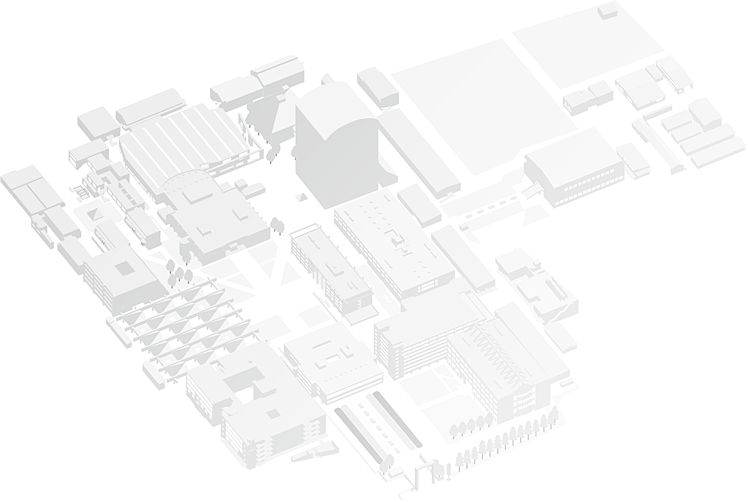 Takanodai Campus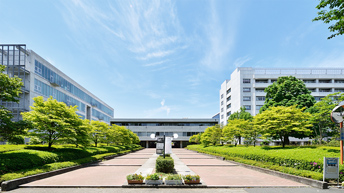 The main campus of MAU is situated on the outskirts of Tokyo in Kodaira, where the venerable Tamagawa Josui canal and nearby forest still evoke memories of the tranquil Musashi Plains. Designed and constructed to a master plan devised by architect and late Professor Emeritus Yoshinobu Ashihara, the campus opened in 1961. In 1969 all units of MAU were combined here, heralding the gradual development of the educational and research environment for a university of the formative arts, and meeting the changing needs of the times. Based around twelve main blocks, the 110,040.59m2 site includes the College of Art and Design and Graduate School of Art and Design, as well as a full range of facilities to assist the creative activities of students, and ensure their years at MAU are enjoyable and enriching.
Kichijoji Campus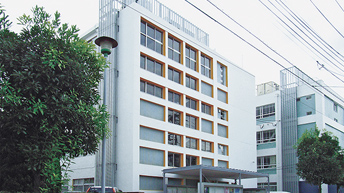 The Kichijoji campus is where MAU has its origins, as the Teikoku Art School founded in 1929, and is located in the city of Musashino in Tokyo. The site at Kichijoji, covering around 3,400m2, is home to a range of facilities that include the offices of the correspondence course, the alumni office, and the publishing and editing bureau responsible for compiling the textbooks used by the correspondence course. Since 1969, the Musashino Art School at Kichijoji has also run studio art classes for the general public, as part of an extensive MAU education network focusing on art and design.
Shinjuku Satellite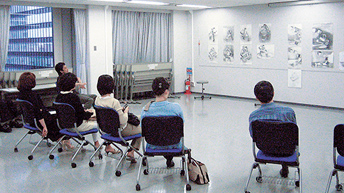 The Shinjuku Satellite, located in the heart of Tokyo as the off-campus base of MAU, is used chiefly for classroom-based correspondence course tutorials, and also for presentations to prospective students, exhibitions of work by students, open lectures, events run by various members of the faculty, and academic gatherings. This new location opened in April 2004 is expected to play a vital role in making MAU more accessible to the wider community.