Directions to MAU
Take the Narita Express train from Narita Airport (New Tokyo International Airport) either to JR Tokyo station (60min.) or JR Shinjuku station (90min.).
Transfer either at Tokyo or Shinjuku to the JR Chuo Line and get off at Kokubunji (45 min. from Tokyo and 30 min. from Shinjuku by rapid service).
Walk to the Seibu Bus Stop at Kokubunji-eki Kita-iriguchi from the Kokubunji Station North Exit (3 min. on foot).
Take a Seibu bus bound for Musashino Art University terminal or Kodaira Eigyo-sho and get off at Musashino Art University (20min.).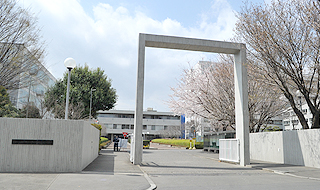 Musashino Art University Takanodai Campus
1-736, Ogawa-cho, Kodaira-shi, Tokyo , 187-8505 JAPAN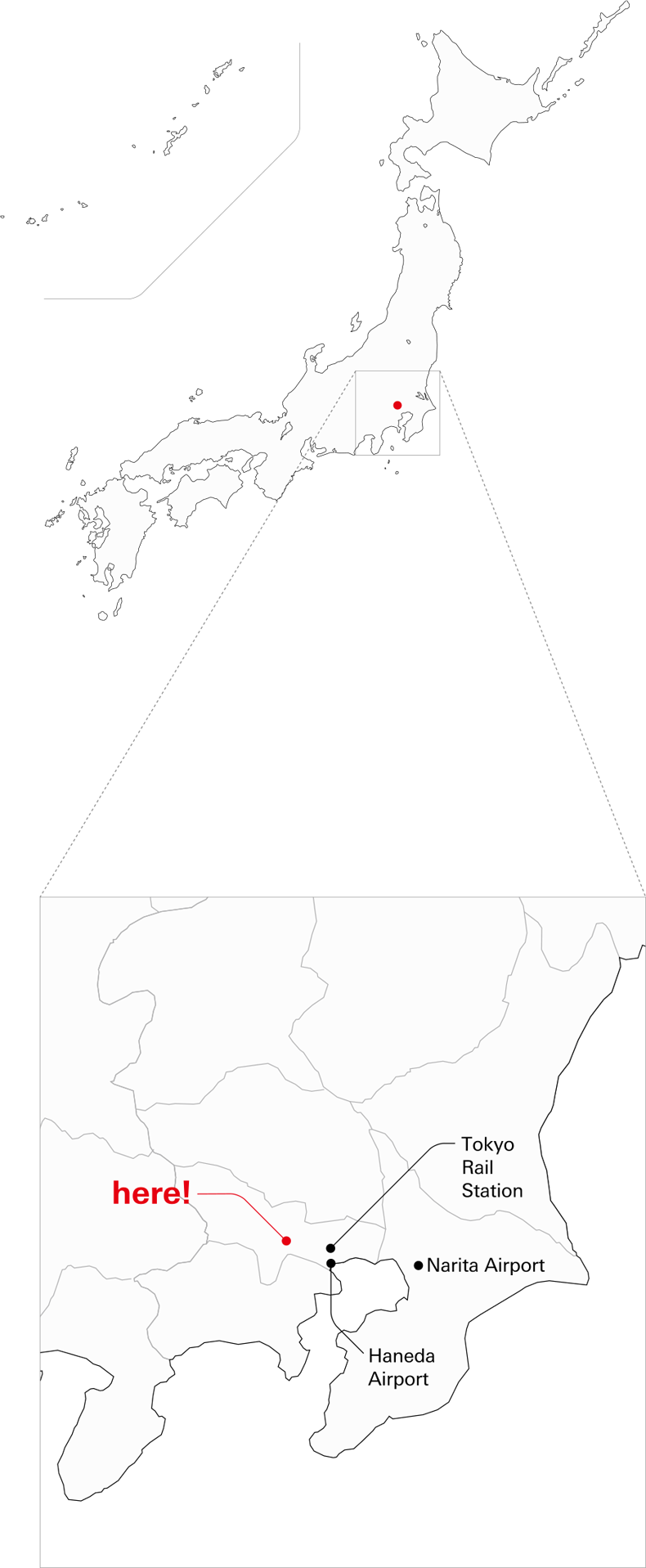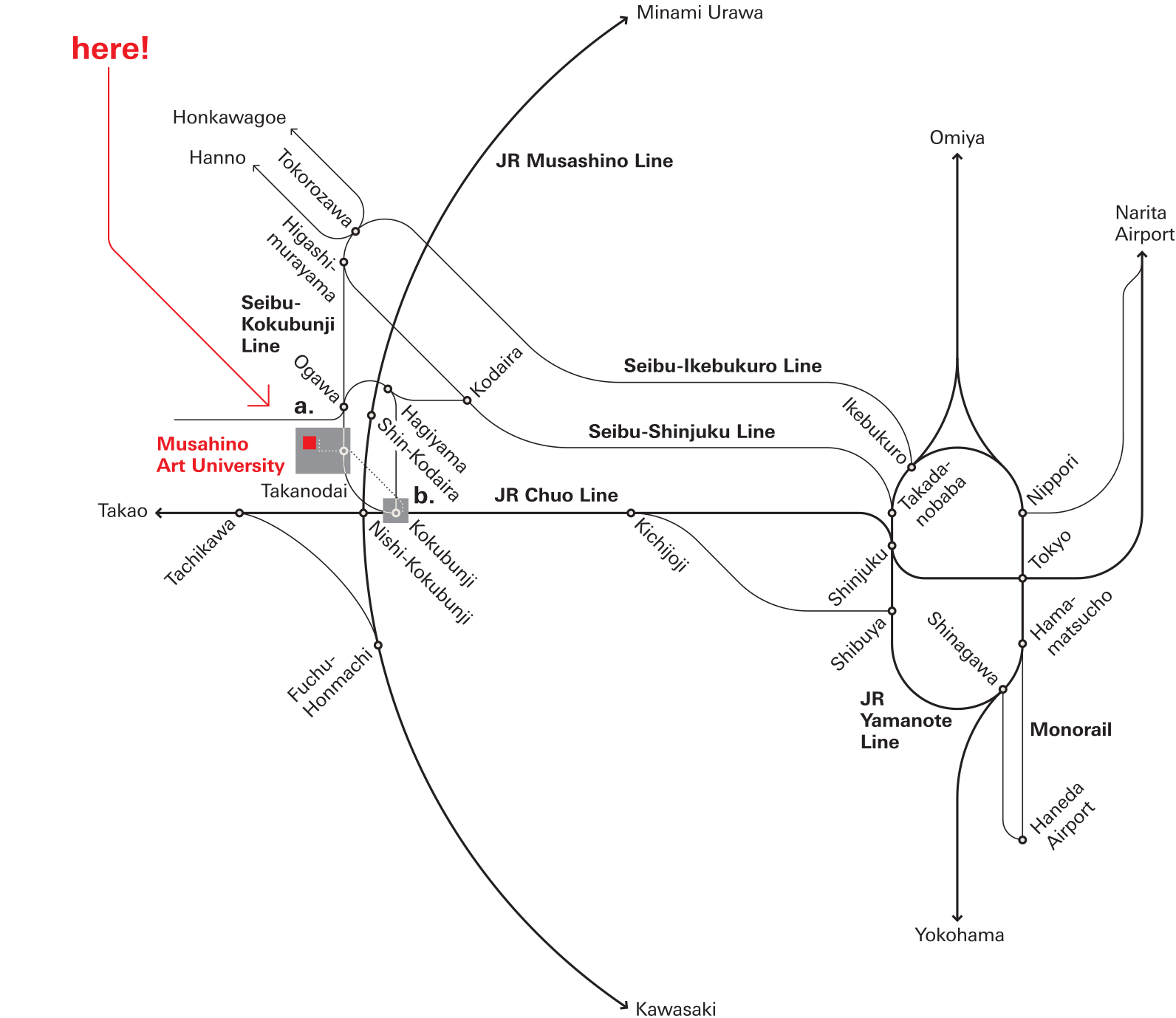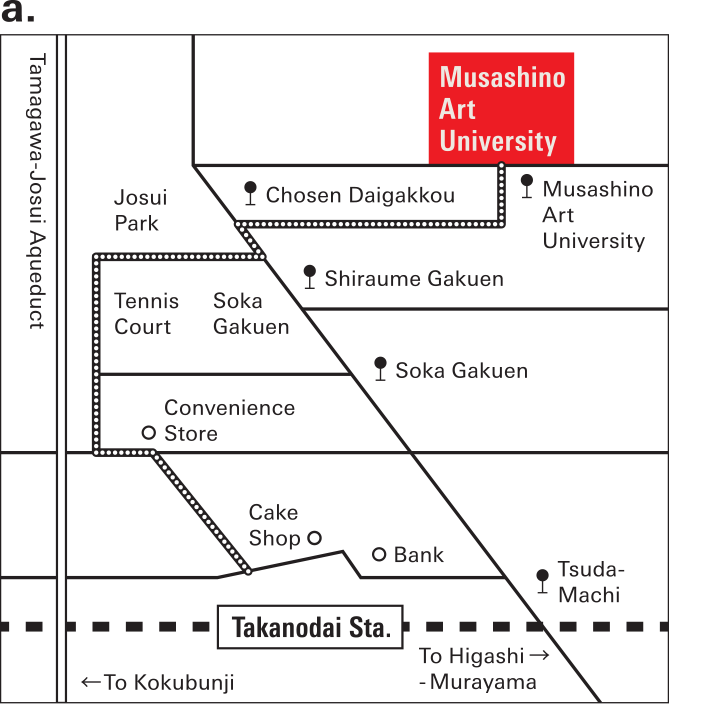 Road Chart from Takanodai Station (Seibu Kokubunji Line) to Musashino Art University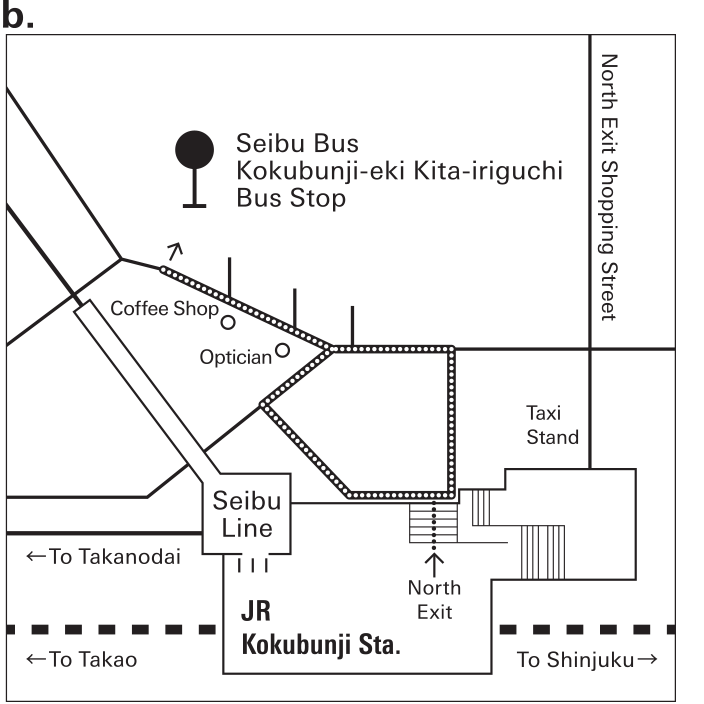 Road Chart from JR Kokubunji Station (North Exit) to Seibu Bus Terminal