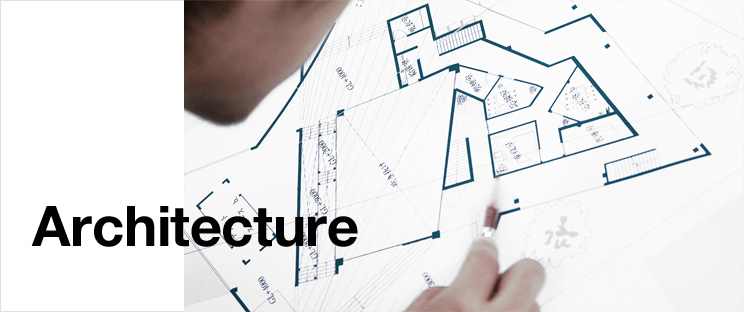 Outline
Studies in the Department of Architecture relate not only to the technology and design involved in constructing buildings; rather, every element of every environment a person experiences over the course of a lifetime from "tools" to "cities", from the smallest of objects to large-scale projects is a subject of learning in the discipline of architecture. The design of buildings, furniture, interiors, street furniture, streetscapes… the act of producing all such elements involves the formation of environments; they are architectural acts. Our aim is to develop graduates with the ability to design and produce all such architecture.
Thinking about human environments also involves thinking about water, earth, air, sun and all other living creatures. From the human environment to the Earth's environment, we need to address all environment-related issues. Identifying for ourselves and understanding what kind of environments we want to live in, the environments we want to protect, the environments we want to create, is the first step to becoming "an architect" and a sine qua non for work that involves "the act of design for the environment and creating human environments". This also includes "the architectural act of choosing not to build anew".
From the third year students explore architectural expression as it relates to the distinct perspectives of three concrete fields: Living Design, in which they think about homes and living; Architectural Design, which focuses on objects and space; and Environmental Design, focusing on cities and environment. These curriculums mark the beginning of the Department's more specialized studies.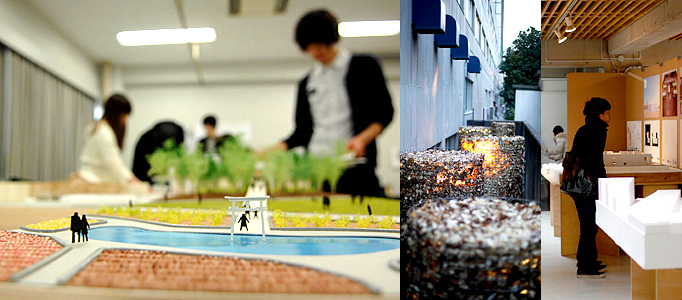 Students' Works
For more information about each work, please click on the image. (You will be forwarded to the Japanese site.)