Musashino Art University Museum & Library
For around half a century, the former museum and library building, which opened in 1967, has been a beloved part of campus life. However, a new library building was completed in March 2010 and has become a symbol representing the integration of bi (beauty) and chi (intellect) throughout the university.The new library, heralding a new era of learning and research, is uniquely "MAU" housed in a spacious environment.  In June 2011, the art museum building was renovated and a variety of uniquely art-university exhibitions have been held, based on the extensive art and design collection, an educational research resource of which the university is justly proud. The number of substantial repositories and exhibition rooms has increased, providing an exhibition area that is now double in size. This will be the driving force behind establishing what makes the new MAU special.
The construction of the library building and art museum building as one structure means it will also be possible to pass from one into the other, thus creating a more convenient and appealing Museum & Library.
Activities as a Museum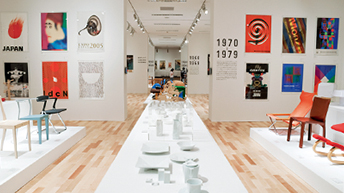 The Museum collects and preserves artworks, design products and crafts, constructs database of its collections, plans and holds exhibitions and publishes catalogues. Of particular note is its collection of around 30,000 posters and 400 examples of modern seating that are of great value to researchers of design history. The Museum is set up as an art museum of the University, with the University's teachers taking part in the planning of the exhibitions and other activities and students actively participating in the opportunity for practical learning.
Activities as a Library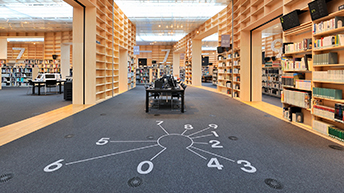 The Library collects and stores research papers from numerous universities, exhibition catalogues, videos, DVDs and CD-ROMs that relate to its specialized fields of fine arts and design, as well as about 300,000 publications including general publications representing an expansion into other areas of interest, and about 5,000 Japanese and foreign magazines. The more than 5,000 picture books and the invaluable collections relating to modern graphic design in particular are highly regarded both within and outside the University. MAU's membership in the Tama Academic Consortium (TAC) means the University can take advantage of a reciprocal arrangement that allows MAU students to use the library facilities of other Japanese universities, thereby creating even wider access to library materials.
Folk Art Gallery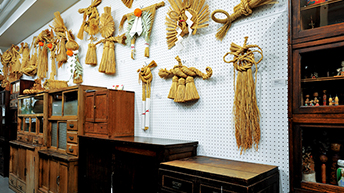 The Folk Art Gallery, collects, preserves and exhibits the various items used by people of various ethnicities in their everyday lives. The items have been collected principally by the Life Culture Research Group run by the late Professor of Folklore Tsuneichi Miyamoto and established in 1966. While the Folk Art Gallery continues to collect in its own right, a donation in 1989 of some 18,000 items by the Japan Tourism Culture Research Center, at the time under the directorship of Professor Miyamoto, as well as of children's toys from regional Japan collected by the late Kiyoshi Sonobe who in his role as photographer, traveled throughout Japan and photographed various ethnic groups, further expanded the collection's already substantial stock of ethnic items in everyday use. Each year items from the collection are put on display in the Form in Traditional Japanese Life exhibition, open to the general public.
Image Library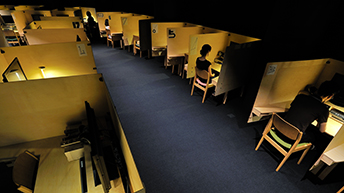 The Image Library has a vital role in MAU's library complex, serving as an archive of audio-visual materials and as a forum for research into audio-visual expression. The Image Library has a comprehensive collection of about 20,000 titles on media as well as related catalogues and other publications, catalogued in a database for researchers. Students can search for any of the Library's audio-visual materials by unique keywords such as title, genre (movie, documentary, animation, experimental image), year or leading actor. The Image Library hosts special lectures and publishes the "Image Library News".
gallery αM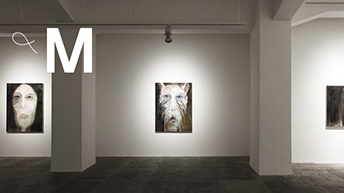 Musashino Art University, since the establishment of gallery αM in Kichijoji in 1988, has been unearthing new talent mainly in the area of contemporary art and providing a platform to present them and their work to the world. In April 2009, a new, non-profit gallery αM was established in the central Tokyo neighborhood of Bakurocho, for the purpose of creating opportunities for artists with potential whose creative output is of a high standard to exhibit their work regardless of genre, and to provide a forum for exhibition planning by curators who can deliver novel values to society. The gallery continues to present the fruits of dynamic relationships forged between artists and curators in a permanent space in the city.
gFAL / FAL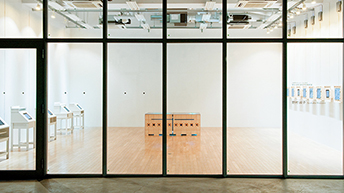 gallery FAL (gallery of the Fine Art Laboratory) / gFAL is a gallery on the Takanodai campus. The Department of Painting (Painting & Print making) organizes exhibitions with the cooperation of the Department of Japanese Painting, the Department of Sculpture. gFAL is an outlet for the creative expression of promising young artists who are mainly MAU graduates, its aim being to operate as an open gallery on campus. In particular, the Laboratory / Lab, as the name suggests, seeks to be an exciting experimental place for artists, organizers and spectators respectively and used as somewhere they can explore the various directions for experiments that have a broader perspective.