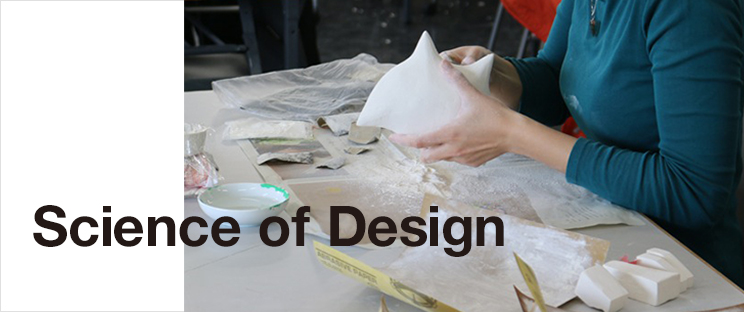 Outline
It is impossible to discuss society and life today without considering design. At the same time, everything involving design today is changing rapidly, from technological innovations to structural changes in manufacturing and consumption. Approached as specialized disciplines, design is constantly in danger of being swallowed up in these waves of change. We need to acquire a comprehensive understanding of design from a viewpoint that transcends the framework of traditional specialized disciplines, so that design can function properly in helping to create an ideal living environment.
In this respect, the science of design can be regarded as a creative conceptual mechanism for flexibly reexamining design as a specialty in light of social changes, while constantly uncovering problems common to all of the specialized disciplines embraced by design. The concept of communication is perceived as a springboard for discovering new ideas, that is to say the original meaning of design can be sought in communication, such as interaction or dialogue between people, objects or environments. Design has even greater meaning today, with the mass media straddling the realms of both design and art, and even attitudes toward nature being reexamined.
In the four-year undergraduate course, students learn the theory and practice of various aspects of design, and find their own area on which to focus. From the third year onward, they spend a considerable proportion of their time working in their own area. Based on this philosophy and educational policy, the Department aims to train students capable of working in a broad range of fields, including planning, research, education and criticism, while serving as a new type of design professional able to continually identify new design-related problems and translate these into solution-oriented action.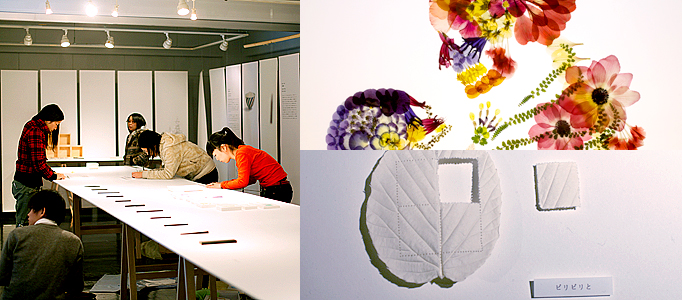 Students' Works
For more information about each work, please click on the image. (You will be forwarded to the Japanese site.)