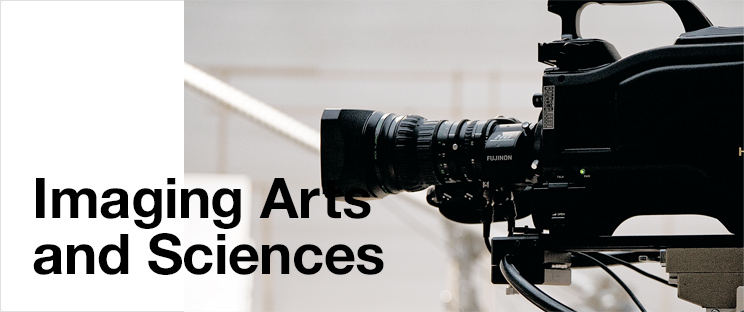 Show yourself and others what you want to convey through film.
The Department of Imaging Arts and Sciences was established in 1990. A distinctive feature of the department is the fact that here students are comprehensively exposed to all genres of the imaging arts. They are provided with the opportunity to study photographic expression in the form of still photographs (chemical photography, digital photography, photographic theory) and media that capture space and time in the form of moving images (films, animation ranging from hand-crafted to digital, CG, media art, sound art, and interactive art).
Numerous career paths await students upon graduation including employment at broadcasting companies, television program production companies, advertising agencies and production companies, the gaming industry and animation production companies. Many graduates work as creators, artists, film directors and photographers.
Students learn about all genres of imaging arts, and based on a comprehensive knowledge, acquire specialist skills.
The curriculum of the Department of Imaging Arts and Sciences is structured to provide students with both a holistic and composite learning experience, comprehensively traversing the specialist subjects of photography, animation, drama, image phenomenon and media art. The university has prioritized the expansion of its teaching facilities including the introduction of the latest high-definition equipment in advance of other universities.
In Year 1 and Year 2, students start with the fundamentals of all type of media including photography, animation, video, drama, media art and computer graphics. They also undertake study of the specialist subjects of other university departments such as painting and sculpture. From Year 3, they undertake more in-depth study. In Year 4, students select seminars according to their individual specialist subject and under the guidance of university professors, conduct research and produce work for their graduation projects.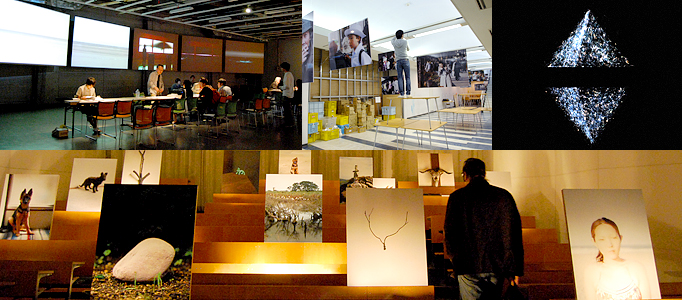 Students' Works
For more information about each work, please click on the image. (You will be forwarded to the Japanese site.)