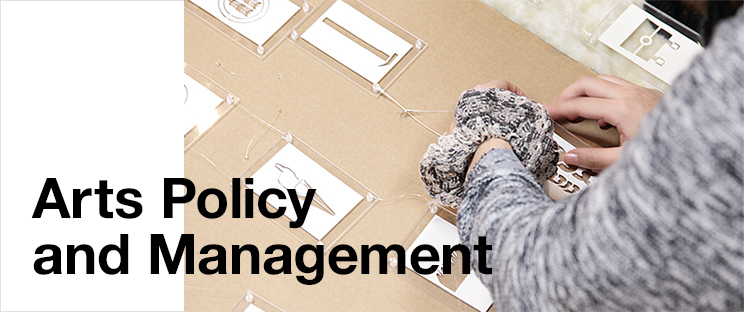 Outline
Students in the Department of Arts Policy and Management study creative endeavors from a variety of angles, and cultivate the communication skills required to practice and present the outcomes of that study. We refer to these integrated skills as "connective capabilities". These days arts policy and management professionals need to be able to cross and combine different genres and generate original ideas, plus possess the right managerial skills to make those ideas reality. They are expected to position themselves between people and people, people and tangible objects, people and concepts and ideas to address fundamental issues not discernible to those of a narrower field of vision, use those connective capabilities to find new ways of adding value, and offer new ideas and suggestions. In concrete terms, these are the project coordinators, directors, curators, planners, editors, researchers and others destined for positions in corporate planning and public relations offices, publishers, art museums and other cultural institutions; individuals with innovative approaches to shaping our cultural landscape.
In keeping with the Department's mission to arm future art and culture professionals with these skills and perspectives, students conduct research into the creative arts from a knowledge base that includes studies in museology, science of the arts (visual arts studies), media studies, and theory of culture and representation; learning by building a picture of the social environment from art, culture and the media and engaging in practical research and exercises across a broad spectrum of representational culture including anime and other subcultures.
The program for senior students comprises two courses incorporating specialist elements. One is a course in science of art, museum studies and arts management which includes a general study of the visual arts, theoretical studies on art and design topics, and museology. The other is a media planning course composed of studies of the media and offering new modes of communication through the media. These two specialized domains are further supplemented by courses in art management and design management, in which students learn a variety of methodologies, including those for use in forming ties between local communities and creative endeavors to enhance design processes and the value of resources.
Another major feature of courses in the Department of Arts Policy and Management is the considerable time and resources devoted to exercises and practical classes in design, filmic art, computers, languages, and literacy. Learning about media expression is essential to making different ideas and approaches more practical and accessible to a wider section of society, and is intimately connected to acquiring a comprehensive literacy. Arts projects that involve different years of the program consist of a comprehensive curriculum of workshops, exhibitions and events delivered in conjunction with outside bodies, and by planning and managing these projects and working onsite, students gain practical experience not available to them on campus.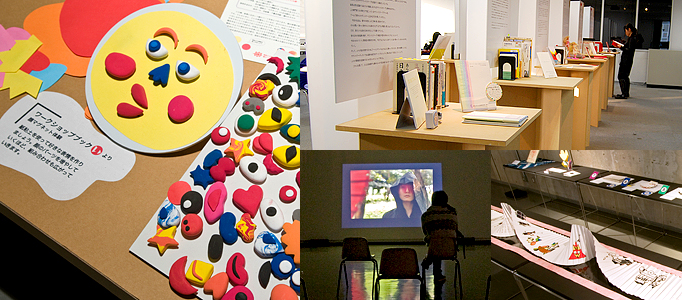 Students' Works
For more information about each work, please click on the image. (You will be forwarded to the Japanese site.)