Aysenur Acir
Köln International School of Design Accepted: Department of Scenography, Display and Fashion Design April 2023 to July 2023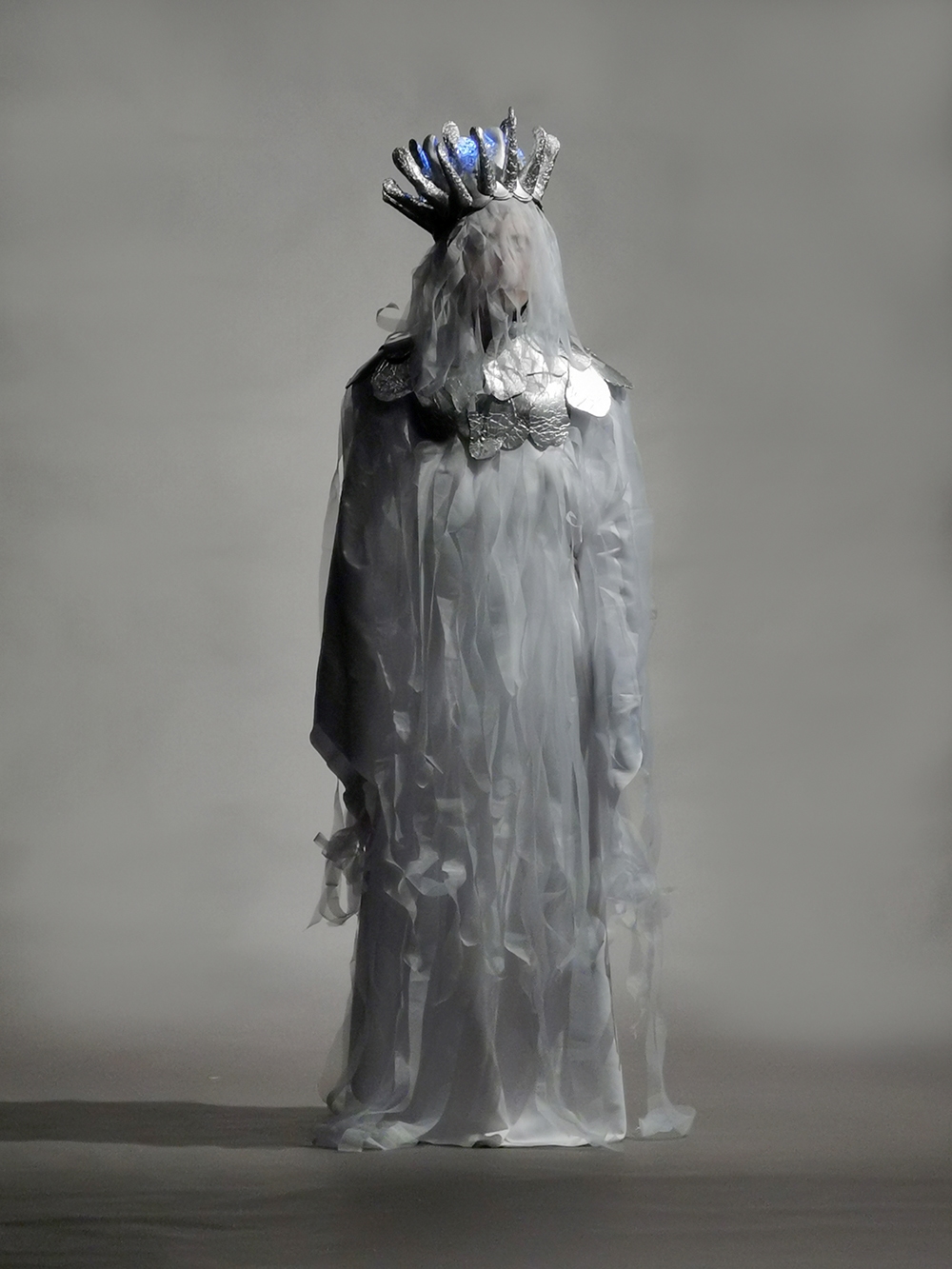 Since I can remember, I have always wanted to visit Japan and immerse myself in its culture. However, I never had the opportunity to do so until now. I've had a long-standing interest in Japanese aesthetics and aspired to enhance my design skills, particularly in a Japanese setting. Therefore, it was clear to me that I would choose Japan for my exchange program.
When I was looking for a host university I was deeply impressed by Musashino Art University and, in particular, the Department of Scenography, Display, and Fashion Design. I enrolled in six classes that covered a wide range of topics. The diversity of the course offerings was one of the aspects I truly appreciated. The courses were impeccably organized, and they encouraged us to pursue our own creative ideas which was of outstanding importance to me. I was able to incorporate a lot of feelings into my projects, which were mostly spatial installations. That was very significant and special for me. The professors and my fellow classmates were remarkably kind and respectful, and I learned a lot from each of them.
Musabi is truly an outstanding university, and I cherished the atmosphere and the friendships I forged with the people I met there, who I now consider my friends. Outside the courses I participated in the glass club, which proved to be a delightful experience and where I could create smaller glass objects. I once had the opportunity to take a glass-blowing course from the Craft Design Department and create my own vase, fulfilling a long-held dream of mine.
Approximately a year before my exchange program, I began learning Japanese. At MAU we had Japanese classes once a week, which was enjoyable, but I soon realized it wasn't enough to become proficient in the language. Fortunately, we had tutors in class who helped us translate the content, and we often received English summaries of the lessons. I highly recommend that anyone planning to study in Japan start learning the language beforehand and familiarize themselves with the culture as well.
Living in the dormitory was a wonderful experience. Everyone there was able to secure their own cozy single apartment. The dormitory's location was ideal, not all too far from downtown Tokyo (for Tokyo conditions, of course!) yet nestled in the peaceful neighborhood of Tachikawa, offering ample opportunities to enjoy the surrounding natural beauty. Additionally, receiving a bicycle made it incredibly convenient to commute to the university and explore the city.
To be honest, I would have happily extended my stay beyond just one semester, and I already miss it dearly. As I sit here in Cologne, writing this report, it all feels like it was just a dream - and a short one at that! There is still so much more to see, and I am determined to return one day soon. I am immensely grateful for this experience and wholeheartedly recommend it to everyone. It has been the best thing to ever happen to me, and I want to express my gratitude to everyone who shared this journey with me.
Elena Curti
Politecnico di Milano, Scuola del Design Accepted: Department of Scenography, Display and Fashion Design April 2023 to July 2023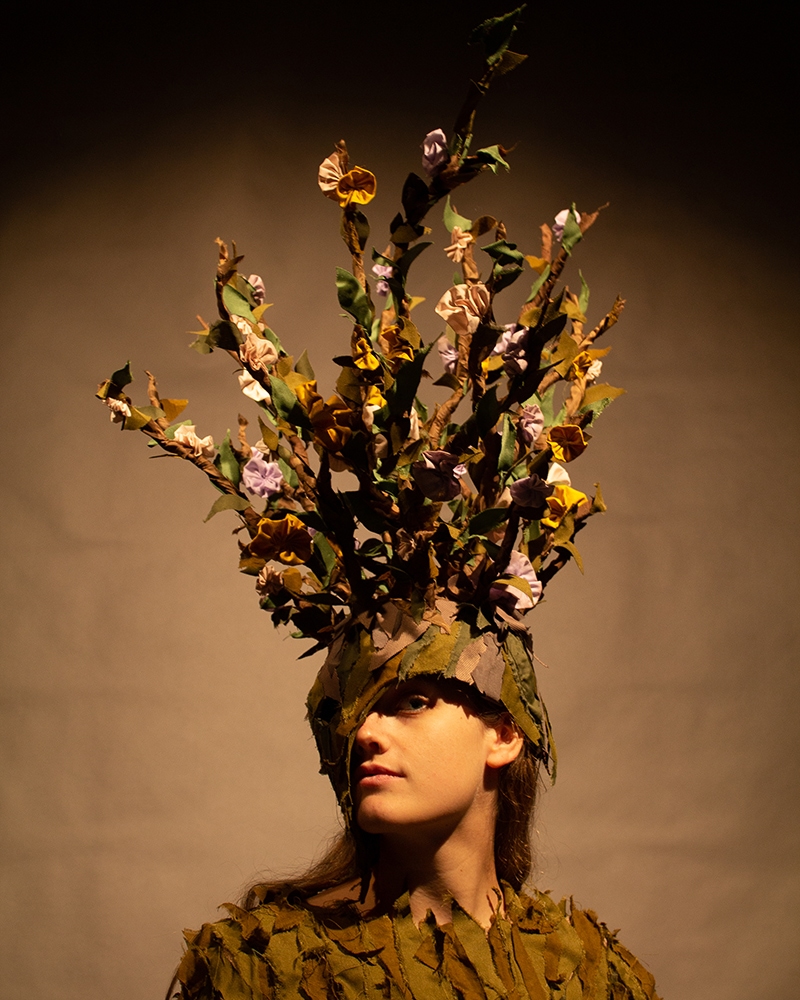 The wish for an exchange in Japan started a few years ago when the idea of discovering the "Land of the Rising Sun" started to grow fast in me since my bachelor's: if I was going to do an exchange it had to be in this special country.
When the Covid restrictions ended, I decided to apply for my exchange during the Master's and, after several bureaucratic passages, I had the final confirmation from Musashino Art University (MAU).
I move to Tokyo a few weeks before the beginning of classes in March and it was the perfect season for admiring the Sakura (the cherry blossom) and the entire city. I was with Giulia, the other Italian exchange student and we loved the city and the Japanese people so much since the very beginning. At the end of the month, we moved into the MAU dormitory, in Tachikawa city. Here I met the other exchange students and we started to enjoy our new university life. The campus is quite big with a lot of different facilities inside; it was fun going around the buildings and jumping into the other interesting projects. For me, all the departments were so stimulating, but in the end I chose to attend some Scenography classes. I followed six classes with four different professors and each one of them was so different from one other. What I liked the most was that I was free to follow my ideas in a free process, without so many constraints, following my personal artistic concept. Almost all my results were made by manual and physical work and the school provided me the space and the materials to develop them.
MAU has also a wide choice of extracurricular clubs and I joined the ceramics lab in my free time, making a lot of potteries that I was able to bring back to Italy.
Regarding the language, all the exchange students here also follow a mandatory class of Japanese, but it was not enough to learn this difficult language. I recommend learning a little bit of Japanese before coming here because, even if it's easy nowadays to use translation apps, the Japanese people don't speak English so well and sometimes it can be a very huge obstacle for the conversation and the cultural experience. Knowing at least the basics let you understand deeply the people and interact better with the everyday life here.
I really appreciated living in Tachikawa because it was located in a quiet place with nature and calm, but at the same this it was so easy to reach the middle of Tokyo. It's a city that provides everything you need, and the dormitory gave a bike to each exchange student so it was so easy and fast to reach the places. It takes only 10 minutes to arrive at school by bike and the road is along a small river with a lot of trees; now I miss this relaxing routine so much!
I made several friends at Musashino, both Japanese and of other nationalities; everyone was so nice to me and all these people will always be a big important piece of my exchange.
During the golden week (a national holiday here) at the beginning of May, I was able to visit other parts of Japan and with two friends we went to Nagano, Matsumoto, and Niigata areas. I love this little vacation, where we hiked in the mountains and forests, had sightseeing, visited cities, tried new food, and saw some wild Japanese macaques.
After this break, I continued to discover some other places around Tokyo by myself; I loved going around by bike and also by train, it was so easy to reach a marvelous small city.
Japan is such a peaceful place and facing all these new things made me think about society and my life in general, so it changed me a little bit (positively! <3).
In the middle of July, the classes ended and we prepared for the open campus, which is a huge exhibition of all the classes, where everyone shows what was done during the semester. I loved this moment because I was able to see my friends' work that followed different classes and realize the high quality of this amazing university.
After school ended, I stayed in Japan until the beginning of August, and I had a wonderful experience traveling along the country. I went to Mount Fuji, hiking for two days and watching the sunrise from the top; I visited Kamakura and the Izu Peninsula for going to the seaside; I was in Kyoto and Nara for admiring some temples and traditional buildings; I visited Osaka and took a plane from there to Sapporo and here I drove around Hokkaido. This island in the north of Japan is very fresh during the summertime and there are so many national parks with mountains, lakes, hills, factories, and volcanic areas. It was the perfect vacation and after that, I came back to Tokyo for spending my last days before my departure back to Italy.
Tokyo is very different from the rest of Japan, it's very big and modern and it offers a wide range of activities and places to visit. The society in this city is very complex and the way of living is so interesting. In fact, even if it's the most populated city in the world, it's not chaotic as it seems, it's clean and well organized, everyone is respectful and silent in public places and transportation, every facility works properly, and I've found the life here very safe.
In general, Japan is so unique in its culture and these months here have gone so fast that it made me want to stay more to discover more. I fell in love with my habits here and, as I said before, it made me really rethink what I want for myself and for other people.
In the beginning it can be hard to face such a different culture and adapt to all the new customs, but after all the positive and important experiences it was so hard to leave Japan and my exchange will always be one of my best choices and memories.
I arrived here with the intent of finding more balance, questions, and answers, and I came back with way more good stimulus than what I was expecting.
If you are considering coming to Japan, I really recommend this wonderful country because it kindly lets you to a more elevated way of living if you arrive here with a genuine openness to people and new things. And if you're interested in joining the MAU for an exchange program don't hesitate to contact me.
I'm so grateful for the opportunity of living here for five months:ありがとうございます.
Giulia Picasso
Politecnico di Milano, Scuola del Design Accepted: Department of Visual Communication Design April 2023 to July 2023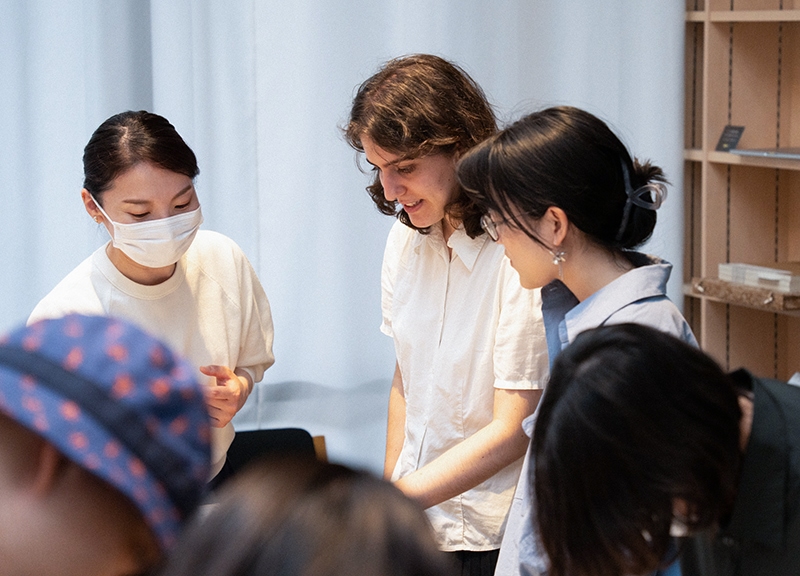 As my first ever exchange semester abroad, I could not ask for anything beter.
It was my dream to visit Japan, but due to the pandemic it was something uncertain and risky.
However, what at first seemed unreachable revealed to be an experience I could never forget.
It was my first time going outside of Europe - and now it seems strange to talk about it in past tense. I chose Japan as I am fond of the Japanese culture and language, as well as being very into the anime and manga culture. Moreover, the fact that it is beyond the known borders of Europe fueled my hunger for this extraordinary opportunity: experiencing not only a different design thinking, but also facing a fascinating way of life in a country I've been keen on for years.
After months of doubts and questions, I clearly remember the first time Yuma wrote me and Elena, the other exchange student from Politecnico, to let us know we were officially accepted as Musabi students. I was filled with joy and excitement, as everything was becoming more real.
I decided to apply for Musashino Art University because of the well-balanced combination of fine arts and design, which was something I never experienced during my university years. But between reading about it on the website and experiencing it there was a huge difference.
I was in the Visual Communication Department, and although all the courses I chose were held in Japanese (and my Japanese knowledge was lower than beginner level), I had litle to no difficulty in understanding them. Professors were always open to listen to my opinion, and sometimes they managed to communicate in English to express their own.
Of course, I must be thankful to my tutor, Ai, a Japanese student who followed me in most of my classes to help me understand them - and to make everyone understands me. She quickly became one of the most precious friends I made during my stay.
As for the design method, it is completely different from the one I knew. Professors let students choose whatever topic they want to work on, and they never doubt your way of thinking. They put more considera􀆟on and importance on the process, and they guide you to achieve the best result.
Other than studying, having the opportunity to travel alone around the country, from big cities to rural areas, made me experience places, traditions, behaviors and people beyond my knowledge. For the first time I managed to travel independently, which made me realize how fast I could adapt to new situations, to the point I could discern what of course was different, but also what was strangely similar to my own habits.
For example, the real kawaii culture is something I was not ready for. Sanrio Puroland is a place I had never thought I could have enjoyed.
Immersing myself in such a distant culture has been exciting and mind-blowing at the same time, and it still seems unbelievable how now I see the Japanese everyday life as normality. I could not be thankful enough for all of this.
Even if it won't be too soon, I will for sure go back to Japan. And maybe it will not be a temporary stay.
Erik Anton REINHARDT
University of Arts Berlin Accepted: Department of Visual Communication Design April 2023 to July 2023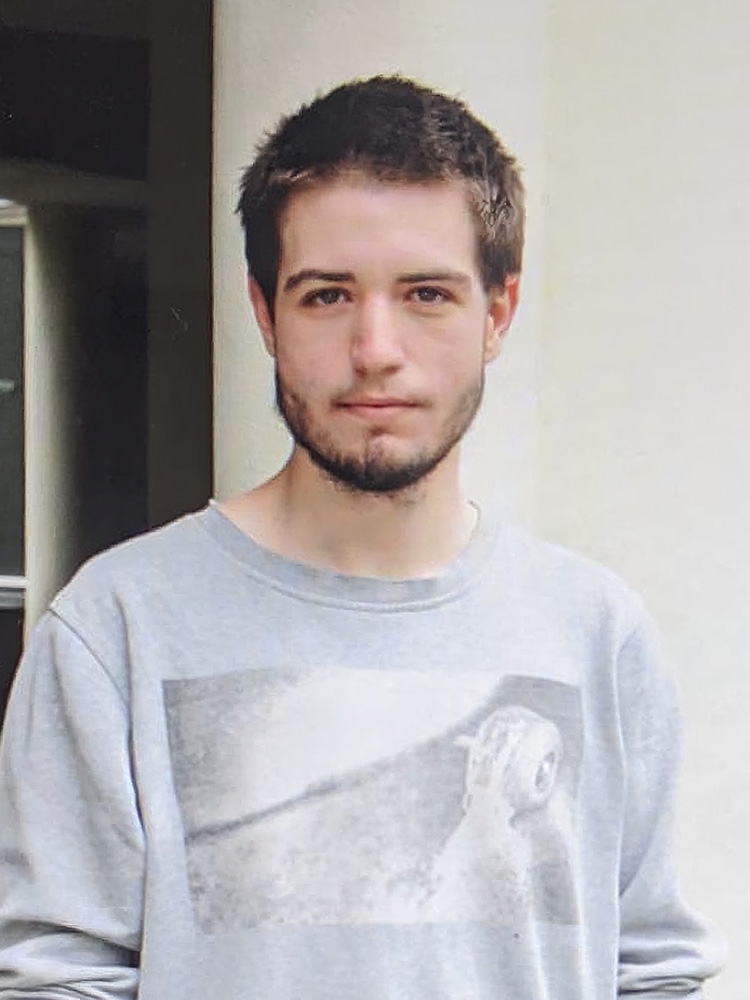 The decision to spend a semester abroad at Musashino Art University in Tokyo, Japan, was driven by the urge to experience an environment that was very different from my familiar surroundings in Berlin.
The university dormitories, conveniently located within walking or biking distance of the campus, were close yet far away from the Tokyo metropolis. The accommodations were furnished and equipped to a satisfactory standard. Communal areas included a shared studio and a traditional Japanese tatami room.
On first arrival at the campus, the extensive facilities and semi-open workshops were evident. Initial interaction with students was somewhat reserved, primarily due to language barriers, but the overall atmosphere was welcoming. In particular, navigating communication primarily in English can present some difficulties. I am very grateful for the tutor who was at my side, so I always had a personal contact and friend if I had any questions :)
Teaching methods in visual communication at Musashino Art University varied, sometimes in line with those of my home university, and sometimes with marked differences. The curriculum was predominantly practical, with a strong focus on skill mastery. At the same time, some classes promoted a more exploratory approach to topics and methods. Faculty engagement varied, with some faculty members demonstrating a higher level of responsiveness to student needs than others. The academic experience and student engagement, as well as the recreational club culture, added a distinct element to overall satisfaction.
In conclusion, the opportunity to study abroad at Musashino Art University in Tokyo could be recommended to those seeking an international experience. The semester abroad provided a broader perspective of the world and prompted a reevaluation of my cultural affirmations. The experience was valuable on both a personal and academic level. It will definitely not be the last time I've been to Japan.