Nico Arauner
University of Arts Berlin Accepted: Department of Imaging Arts and Sciences September 2020 to March 2021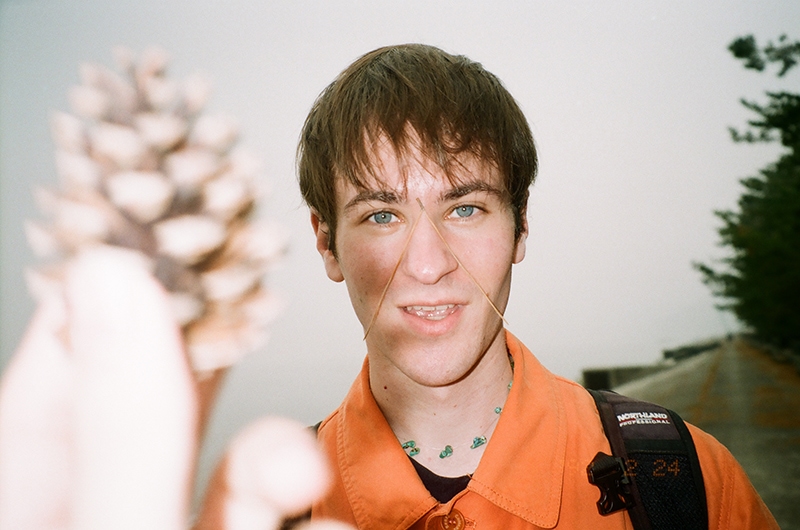 My name is Nico and I'm studying Fine Art, usually at the University of Arts in Berlin, Germany. I'm from a class which orientation is quite broad, with a focus on photography and media art. One of the biggest reasons to choose MAU was that I wanted to discover totally new fields and acquire skills that exceed my normal practice at home. Before I came to Japan I knew fairly little about the country but I knew I had an interest in the local (old and modern) architecture and Tokyo's vast infrastructure that consists of networks and complex systems.
I was extremely satisfied with my classes at MAU and that I was able to choose a more interdisciplinary approach. In my case my main department was the Department of Imaging Arts and Sciences but Musabi also gave me the opportunity to visit an Interior Design course. Mixing those two fields gave me a whole new perspective and great pleasure. Attending classes was generally busier than at home, however the overall vibe was much more productive.
Furthermore, I immediately fell in love with Musabi's campus. In regards to the architecture it is one of the best I've ever seen. Most of the buildings seem quite similar and harmonious in their brutalist concrete style, yet they are all different and offer all kinds of spaces that evoke inspiration. I really felt like I want to get creative there and work on something. My favorite spots were the image library that offers movie material which can be watched on site, the impressive exhibition of design chair-classics and the idyllic Koi carp pond.
The school and the dormitory are a bit far off the center of Tokyo but it is a good chance to experience a more calm, residential life in Japan. Living in the area is still very convenient and you end up in the center quite fast if you take the train. I personally really enjoyed to have these two contrasts and found myself walking around the neighborhood a lot.
Due to the worldwide Corona-pandemic doing an exchange wasn't at all an easy undertaking; however, I found the staff of MAU in this regard extremely helpful and always considerate of the current situation. Despite the unlucky circumstances MAU still managed to make a great experience possible. In the end my time at Musabi even exceeded my good expectations.
Thank you for everything!