Johanna Lehto
Aalto University School of Art and Design Accepted: Department of Imaging Arts and Science April to July 2017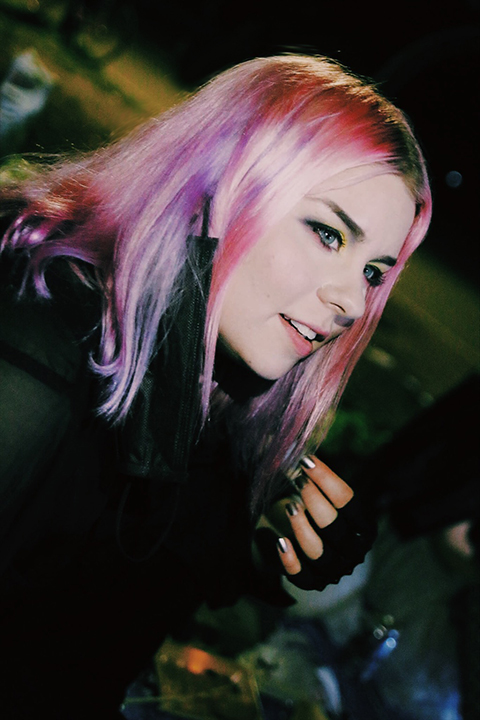 A year ago I was waiting for a Chuo Line train in Shinjuku (it was my third time in Tokyo), and on the track I saw a big billboard saying Musashino Art University. I liked the sound of it, and I wondered what it would be like to study in this university. On that day I was on my way to Koenji, and on this same particular day I got a strong feeling that I need to come back to live here. Little did I know that a year after, I would keep finding myself waiting for a Chuo Line train every morning, this time from Koenji to Musabi.
I'm already quite on the finish line of my Master's studies, but I'm grateful that I got the opportunity to study in a school like Musabi before graduating. I enjoy the classes so much, and even though my Japanese skills cover mostly just the very basics and I don't talk so much yet, the classes are easy to follow - not to mention a good chance to learn the professional vocabulary of the field. My teachers are great and inspirational personalities, and with them I can talk also in English, so we have already had some nice conversations as well. I have found it very interesting to learn about the different approaches towards the art scene and the field in general on this side of the world.
When it comes to Tokyo, it is such a dear and special city for me. The beat and the pace of the city fit mine so well, and I'm really glad Musabi has given me a completely new wonderful environment for exploring and feeling it.
Alberto Candido
Polytechnic University of Milan Accepted: Department of Science of Design April to July 2017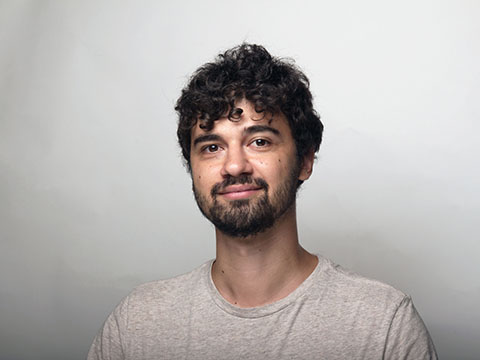 My name is Alberto Candido, and I am student of Communication Design based in Milan.
For me, Japan is a country a person can draw a lot of inspiration from. I visited this place two years ago, and I was deeply and truly fascinated by it.
When I came to know that my master's degree provided for an international exchange program, I immediately thought about the possibility of studying in Japan. When I read the schedule, my joy was twofold: not only was Japan one of the participating countries, but also Musashino Art University was one of the possible options. I had already known Musabi for a long time due to its prestige and because of its famous professors and fore-student, and I cannot deny it for its extraordinary beautiful library.
I am really enjoying my study in Musabi, and I have to say that everything is really different from my University in Milan, from the great facilities to the vivid campus life. What I like especially about Musabi is its unique experimental and artistic approach, which is very different from the one I'm used to. Thus, I think that MAU is a wonderful environment since I like to embrace new ideas, even those very different from mine, and I strongly believe in interdisciplinarity as a great resource for creativity.
I have a bachelor's degree in Computer Science, so I am still a rookie in Design but I am looking forward to learning more and more, and I definitely think that this experience in Musabi will enrich my vision of the world and will make me grow both as designer and as a person.
Filippo Casalini
Polytechnic University of Milan Accepted: Department of Industrial, Interior and Craft Design April to July 2017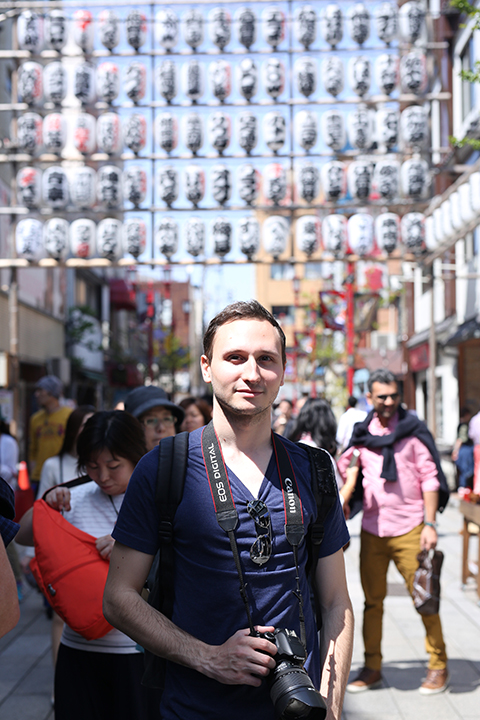 My name is Filippo Casalini. I am from Milan, Italy. I am currently in the second and last year of my post-graduate degree in Interior Design at the Politecnic of Milano. I graduated as a Surveyor and started my university career with three years of Interior Design at Naba academic. After taking my degree in Naba, I went to Toronto, Canada on a Coop Program to further my knowledge of the English language and to have some work experience in design and architecture.
I decided to come MAU because it is a unique opportunity at this moment of my life. This experience would also help me to learn about other cultures, improve my English and learn Japanese. This would enrich me, both personally and academically.
From the moment, I discovered my interest in design, I have always looked at the Japanese culture with fascination and curiosity, considering it a great source of inspiration.
I have been here a month, and I am already in love with the MAU campus and Tokyo! I am sure this is going to be one of the best experiences in my life!
Dorothea Blank
Universität der Künste Berlin Accepted: Department of Architecture April to July 2017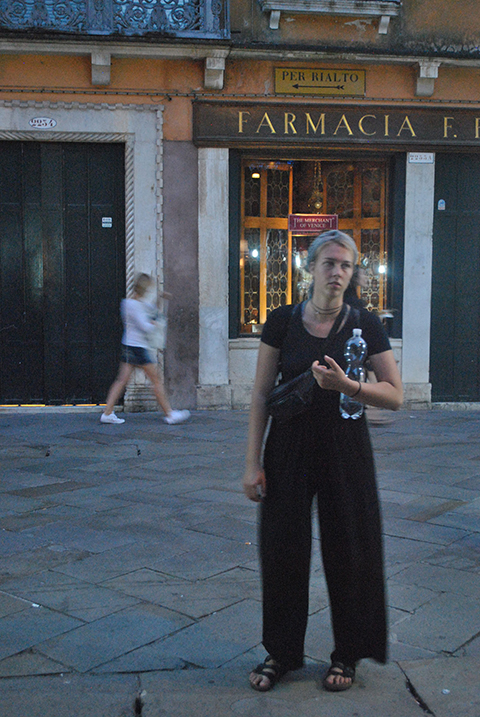 Time is flying - it is already more than a month ago since I arrived in Tokyo and started my exchange semester at the Architecture department at Musabi. The arrival and welcome of the university was amazing, and everyone is helping you to get into the structure of the university. I really enjoy the personal relationship between professors and students and the additionally offered clubs and activities. It gives you a good balance to the university's neighborhood, which is quite far from the vibrating city life of Tokyo. Sometimes it's hard to get into some of the rules, but it's important to accept and respect them. I am learning everyday something new, and for me life is feeling like a journey where I can put everyday a new piece to the puzzle. The time I spend at MAU with professors and classmates, the city and the daily life gives me a big pool of inspiration, experiences and input. I'm thankful for this opportunity and really looking forward to the next months at MAU.
Philip Treschan
Universität der Künste Berlin Accepted: Department of Imaging Arts and Science April to July 2017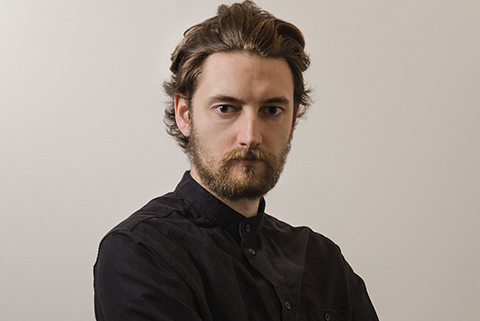 Without speaking a straight sentence of the language, I applied for the exchange in Japan.
My goals were to step out of my comfort zone and get new impressions and inspirations.
I guess the clash of tradition and modernism is what everyone wants to experience in Japan. But to observe even the smallest differences in culture and everyday life is what I wanted to find. Now, over two months after my arrival, I still feel wonder and daze throughout the day. A metropolitan area of 37 million citizens, of which 99,9 percent are at home after 12 PM at night, is one of the biggest wonders to me.
My worry to have some hard times to connect with Japanese people was for no reason. Against the prejudice of being diffident, every person I met was even more open and warm-hearted than I ever could imagine. But being confronted with a lack of communication is a evident part of my time. Already expecting this in Germany, I felt pushed to connect this feeling to my university outcome. I choose to continue the discipline of moving images, where I explore the language gap and miscommunication, to end up where I hoped to be – lost in translation.
I am very happy and thankful for the great opportunity of studying at MAU.